Just Like the inside of your home, your outdoor areas are a unique reflection of you.
At Firstfruits Landscaping we understand that your garden, front yard, and the backyard is the finishing touch to your home or business and we want to make sure it reflects your personality, style, and design.
Let's Design Your Dream Landscape Together
Pacific Northwest conditions are very different than the rest of the country. Experience and knowledge of our planting cycles and weather is the difference between success and failure
We are transforming yards that will enable us to use a percentage of proceeds to transform lives; as a huge component would be about giving back to help locally and provide for missionary work overseas.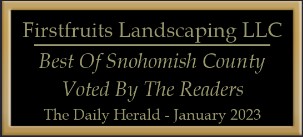 Clients Who Trust Firstfruits Landscaping: