Firstfruits Landscaping is your one-stop shop for everything outdoor.  Whether it's laying a foundation trim around flowerbeds or trees, laying pavers and designing a patio, or doing patio paver walkways, steps, and rock gardens, Firstfruits Landscaping does it all from small to major hard scape projects.
Call us with your ideas or we can come up with a custom plan for you that will enhance your landscaping and beautify your backyard or front yard for years to come.
You have heard of landscaping but maybe not of hardscape. Hardscape is a big part of the landscape. A hardscape is any time of decoration or construction within the landscape. This can include driveways or fences. Hardscape is an important part of landscape design and it defines the natural areas and features.
What Is Hardscape in Landscaping?
Hardscape refers to all of the elements in your landscape that aren't living. This can be a patio or stone wall. This is one of the two major landscaping subcategories. The other is softscape which is all of the living organic elements that are in a garden or lawn. Hardscape is usually used to define space. This is a driveway that leads your guests past your softscaping or a gravel path that winds you towards the front door or backyard garden. There are a lot of different ways to hardscape your property.
Types Of Hardscape
Stone retaining walls create planting areas or convert a slope to flat yard space.
Concrete patios are the classic low-maintenance and versatile patio option.
Brick patios offer a more upscale and natural look than concrete.
Flagstone patios are a low-cost option for natural stone outdoor flooring.
Tile patios are a great way to dress up a concrete patio slab.
Stone walkways are ideal for garden paths.
Gravel paths have a "softer" alternative to brick, concrete, or solid stone.
Stone landscape steps have heavy stone slabs that make beautiful outdoor steps.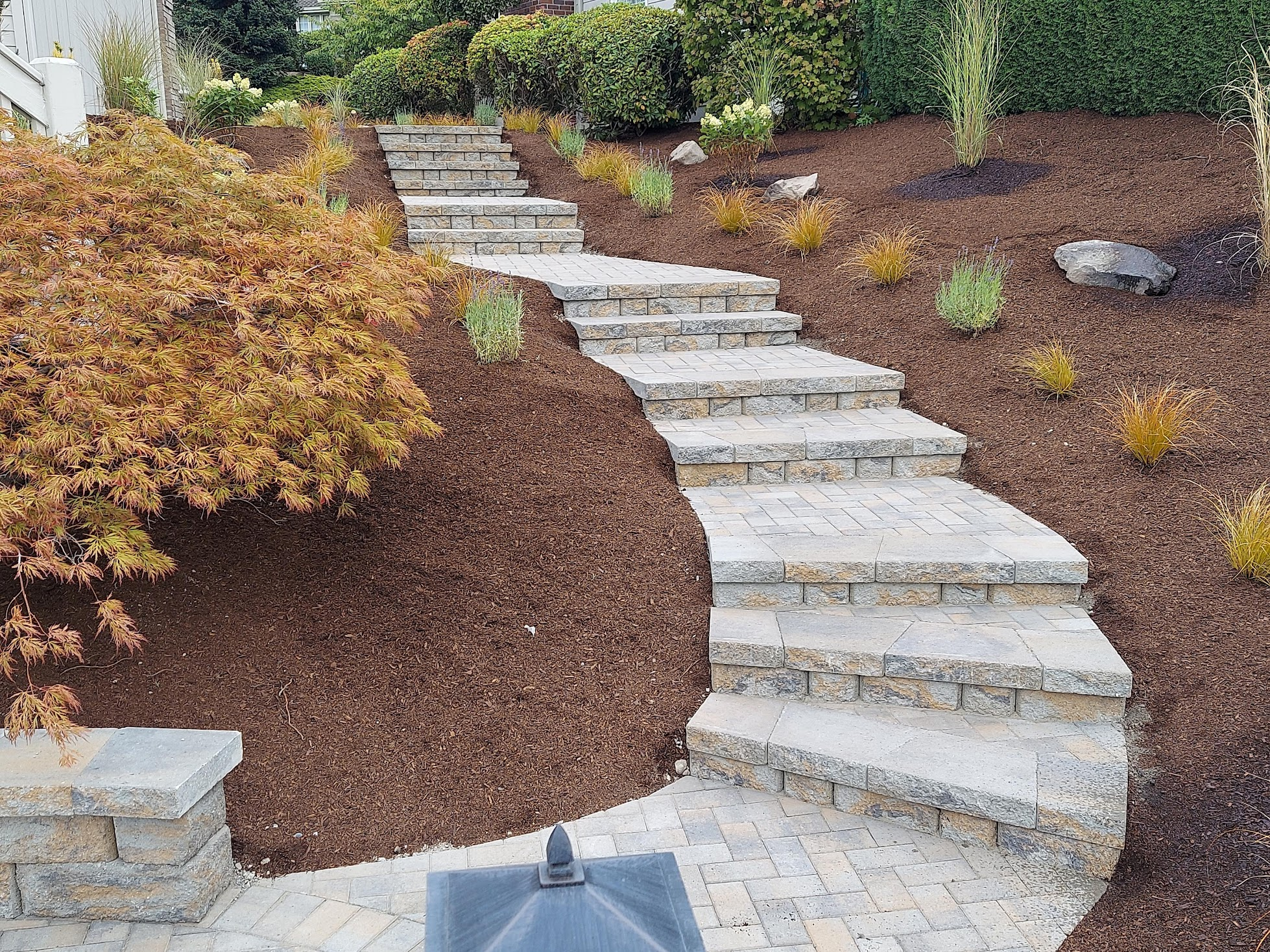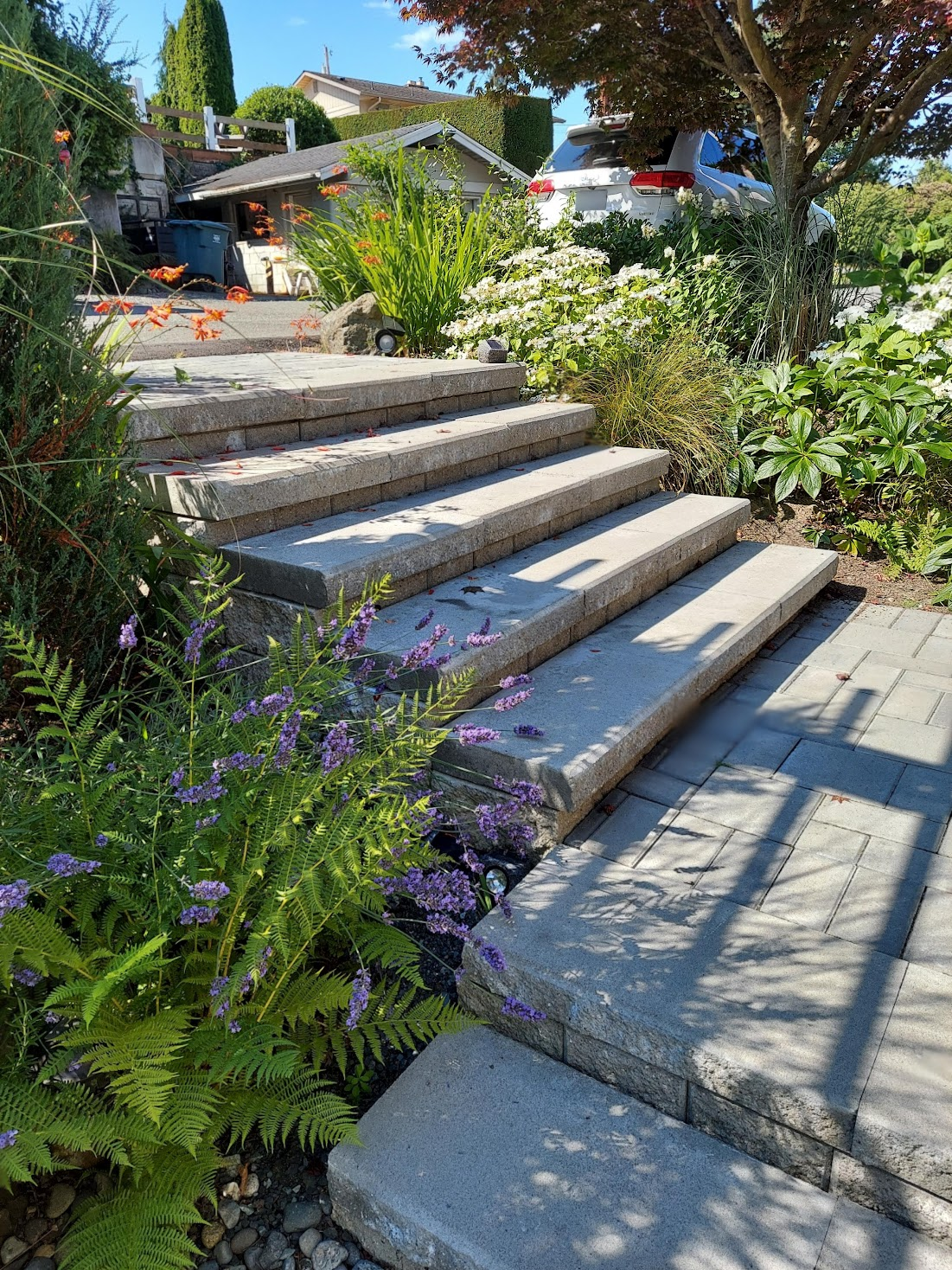 Working on Hardscape Projects
Hardscape can be challenging work. Even if you have perfect weather conditions, they can be long and tedious projects. Most homeowners tackle these projects by hiring professional companies who will likely book with you for the spring or fall. Most of the time these projects will be done with a team and will require heavy equipment to complete. Look into what you would need for the project before your try to tackle it yourself. 
If you would like more information on hardscapes or any landscaping project, contact Firstfruits Landscaping. We are capable of all hardscape projects. Call us with your ideas so we can work alongside you to design and enhance your landscape with hardscape.
Let's Design Your Dream Landscape Together
We are transforming yards that will enable us to use a percentage of proceeds to transform lives; as a huge component would be about giving back to help locally and provide for missionary work overseas.