Maintenance
Maintaining your lawn doesn't have to take a lot of work or effort as long as you set it up correctly. Perhaps you need to defense your lawn and start over in spots or it simply needs a good aeration to allow sun, seeds, and moisture to get to the roots of the grass.

Residential Maintenance Program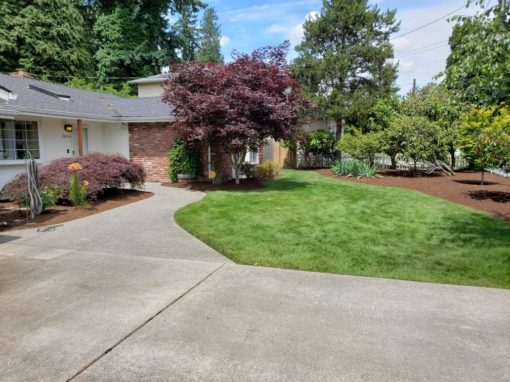 Perhaps your lawn has been overrun with crabgrass, clover, or moss and you miss having the soft, lush, green grass to lay back on, play on, or simply to be admired from the neighborhood.
First Fruits Landscaping takes into consideration the time of year, the climate, and what you're looking to get out of your lawn. Depending on shade or sun, certain plants and certain grass may or may not grow so we devise a plan and design that not only works with your budget but your location, your typography, the slope of your property, and the surrounding trees and house.
We want you to enjoy your lawn even if it is simply a beautiful patch of perfectly green, trimmed grass. We can come out weekly or monthly or just do a solid one off service to get you started with a beautiful lawn.

Have something bigger than the typical site-built home in one of the many suburbs the neighborhoods throughout the Pacific Northwest? Then estate maintenance is for you. For larger properties and multiple acres, estate maintenance through First Fruits Landscaping offers both growing and dormant season preventative treatments for lawns and landscaping, insect and pest prevention, and caging or wrapping of trees to prevent animal damage. Whether it's mowing a couple of acres of lawn or pruning intending to trees on your estate, trust First Fruits Landscaping for all of your landscaping estate maintenance.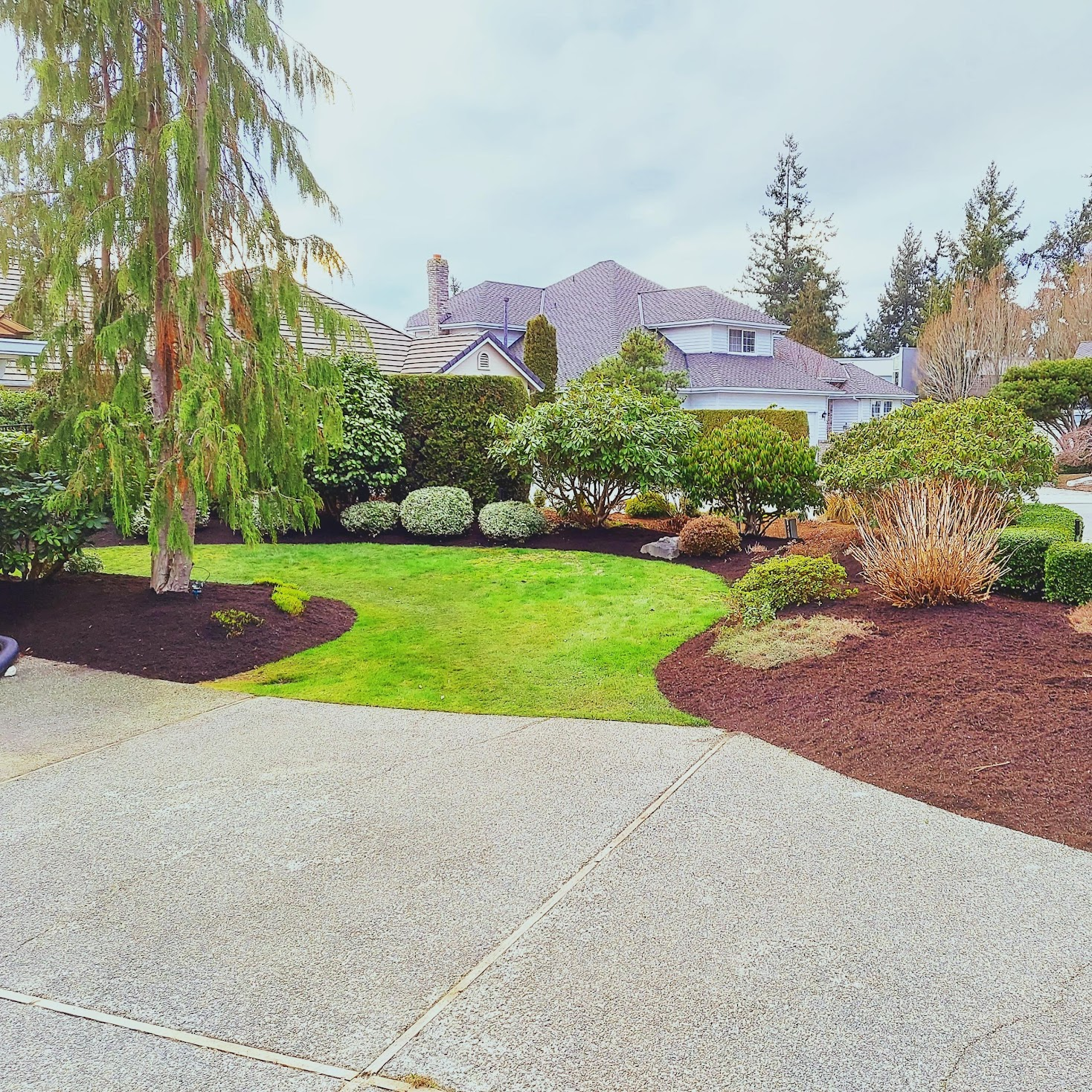 First Fruits Landscaping wants to work with you to create a custom landscaping and maintenance plan to fit your lifestyle and your budget. Whether it's a monthly all-inclusive lawn care package or a weekly mowing session, we want to tailor our custom plans to fit exactly what you're looking for. Call us today to find out about our custom maintenance landscaping and lawn care plans.
Let's Design Your Dream Landscape Together
We are transforming yards that will enable us to use a percentage of proceeds to transform lives; as a huge component would be about giving back to help locally and provide for missionary work overseas.