Wildflower lawns are not new but they are becoming more popular across the Pacific Northwest. Easy to grow wildflowers makes an excellent lawn alternative. Wildflowers are low maintenance, they need little supplemental water once they are established, and you actually do mow it but just once per season unlike traditional grass yards, which need to be mowed about once a week when we're getting a good dose of rain and sun.
So why choose all wildflower lawn?
Wildflowers add natural beauty to your landscape and make beautiful cut flower bouquets and arrangements. Wildflower lawns create food and habitat for honeybees, butterflies, and hummingbirds. They are low maintenance, and beauty, and are a unique alternative to grass, something probably everyone in your neighborhood already has. If you really want to stand out or just looking for an easy, low maintenance lawn, consider choosing a wildflower lawn.
Wildflower lawns offer great protection with biodiversity. You can grope many different wildflowers in your mini meadow and depending on your location, soil type, the amount of sun and shade, you can come up with at least 20 to 30 different species making your lawn as diverse as it gets.
Great plants for wildflower lawns.
Butterfly weed
Queen of the Prairie
Black-Eyed Susan
Party Geranium
Echinacea
Lupine's
Daisies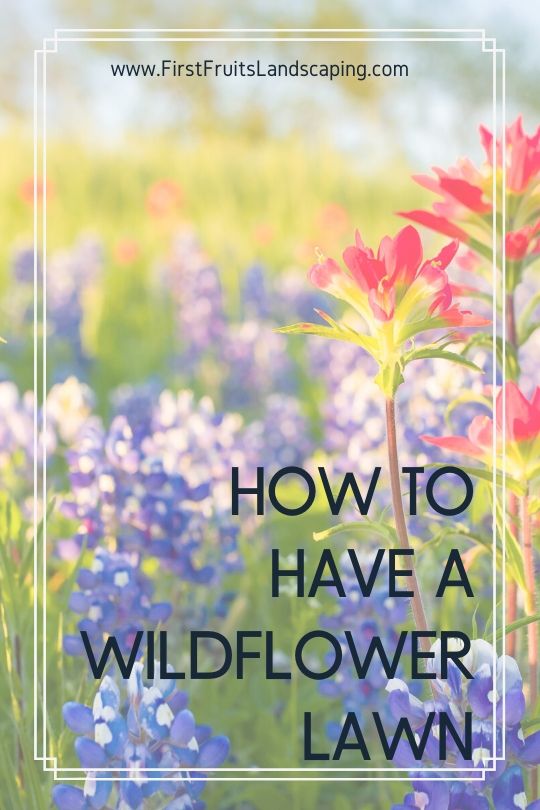 And all of these grow fairly well in the Pacific Northwest. You'll want to plant a diversity of native wildflower seeds that are region-specific. Some seeds can sit longer than others and some may come up unexpectedly. Of course, you have birds and critters that are bringing in seeds from other places as well. But, this will only add to the uniqueness and diversity of the lawn.
Wildflower lawns attract pollinators. If you have an orchard nearby or someone you know has the boxes, your flowers will love the constant pollination and of course, we want to keep our honeybees as happy as possible so creating your own wildflower lawn is a great way to do this.
These types of lawns also are a wildlife haven and provide natural beauty over landscaped rocks, pristine yards, and water features. Wildlife lawns provide a natural habitat for larks, robins, finches, and possibly even barn owls. Winged insects will take refuge in the area and of course B's will find a diverse assortment of pollen to help them through hardships of following a one time blossom of math auger culture.
Wildflower lawns are also low maintenance and are low cost as well. These types of lawns are naturally drought tolerant so you don't need to water all the time. Once they are established, they basically take care of themselves providing their own seeds and establishing a drought-resistant yard. The only maintenance is clipping your flowers from time to time but of course, you can enjoy all of these flowers in a beautiful vase on your table at any time.
Wildflower lawns also promote sustainability. Most grass lawns have shallow roots but a meadow of beautiful wildflowers has a variety of root types that dig deep into the ground and bring up essential nutrients to the top of the soil. Not only will you enjoy the beauty of your yard, but your helping the soil and the sustainability of our earth as well.
I love wildflower lawns and would love to help you create a beautiful and tranquil mini meadow on your property. Call me anytime to discuss the costs and logistics behind creating your perfect wildflower yard.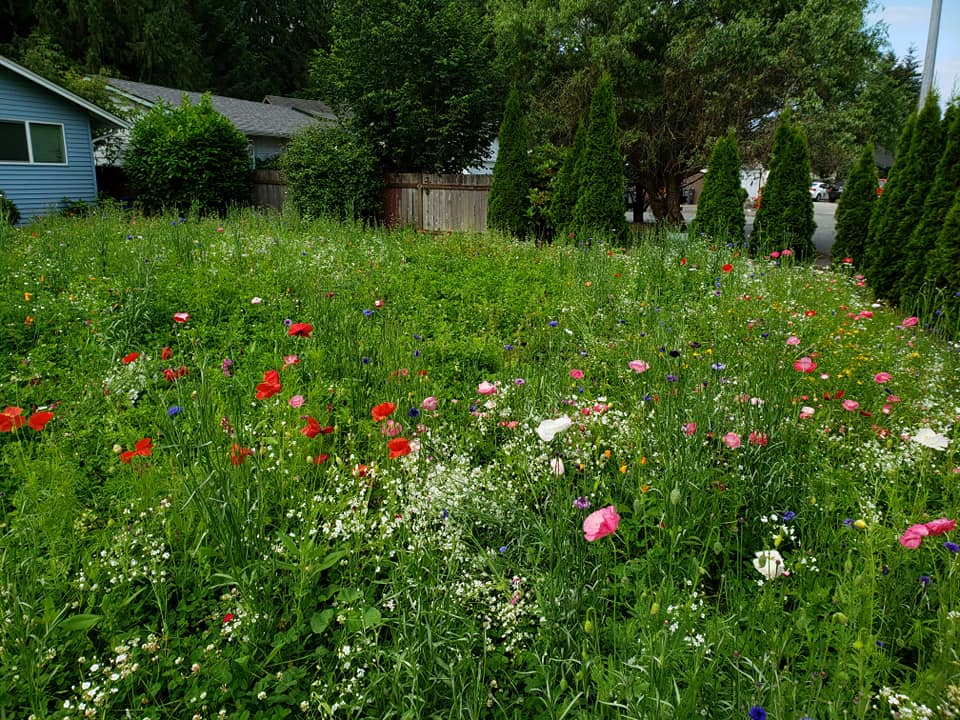 More Great Resources for Homeowners: