They make stagers for the inside of the home but do they make landscape stagers for outside? Is landscape staging actually a thing?
While most people know the importance of curb appeal would listing their property, many homeowners are stuck doing the job themselves. Home staging and services that provide this are everywhere but you don't often find a staging company that specializes in landscaping or you'll find a landscaper that doesn't specialize in staging.
But curb appeal is an important factor if you're planning on selling your property and in the Pacific Northwest the real estate market has really taken off and a lot of people don't even need interior staging. But, to list the home, the featured image must be of the outside of the house or the view from the house, and most people do the house itself. So it begs the question that that curb appeal should be the most amazing feature of your home as it is the very first impression buyers will get.
The Importance of Landscape Staging
Landscape staging can be permanent or it can be mobile. If you're planning on taking a lot of the landscape with you, you'll want to focus on container gardens. Containers make beautiful accents and can really make the front of the home pop with a unique and different approach to your curb appeal. However, anything you plant in the ground is going to convey with the house, even container gardens can convey with the house unless it is noted otherwise in the contract.
Read More: 10 Great Ideas for Fall Landscaping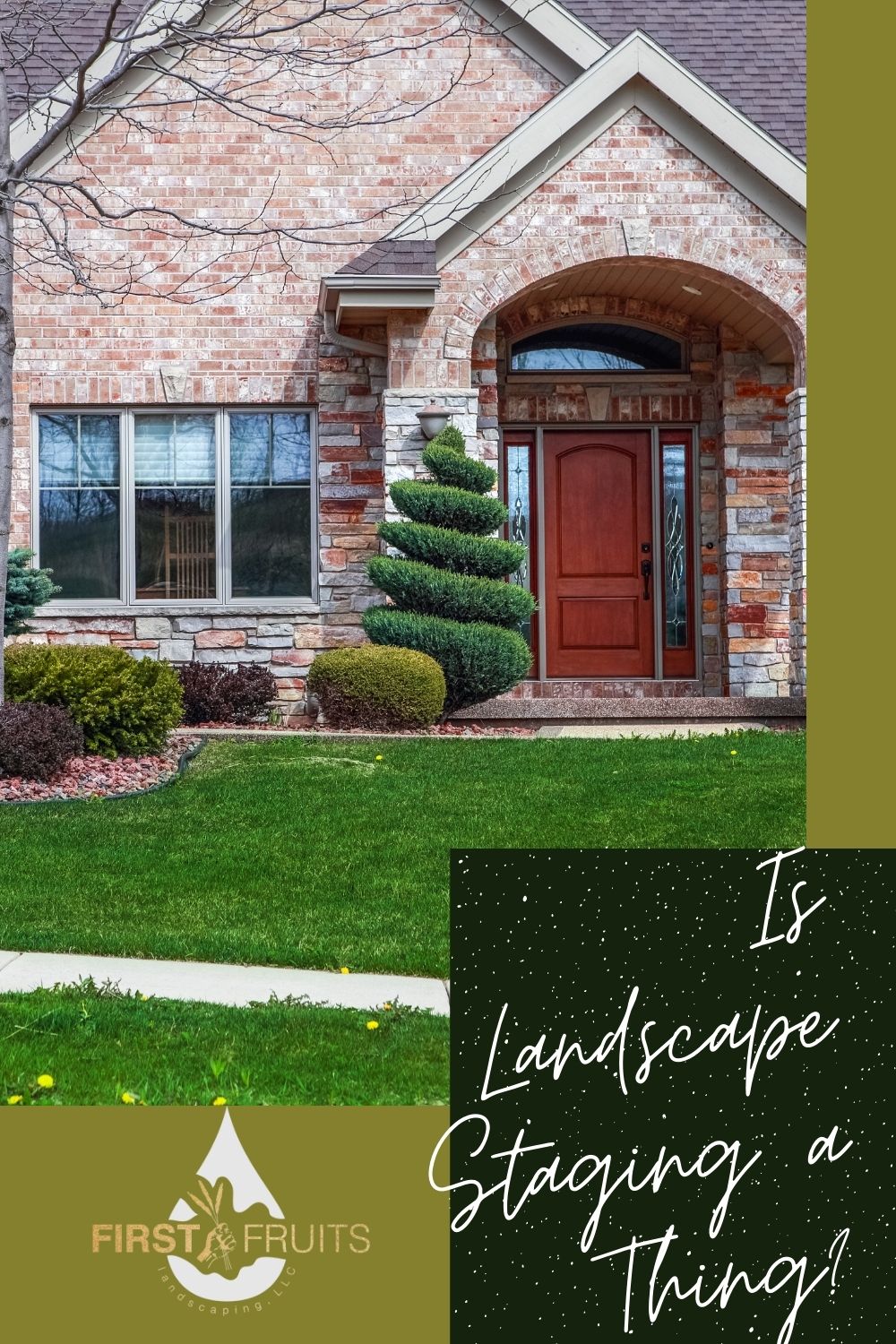 At the very least, your home curb appeal should be clean, clear of any debris, limbs, leaves, and weeds, and give easy access to the front door.
Remember, when buyers look at a house there going to be standing on the front porch or in front of the front door as their agent acquires the keys. You don't want that front porch to be so crowded the people have to stand on the stairs or away from the front door. If there's enough space, you can put some container plants on either side of the door or work with an offset door on either side, when it makes sense. But again, don't make it too crowded otherwise buyers will not have anywhere to stand waiting to get into the house.
Use texture. Texture is another great thing to add to landscape staging. If you already have good landscaping materials, you may just want to spruce them up with fresh mulch or extra rocks and pebbles. You don't want to so much going on that detracts from the house itself but you also want that landscaping to make the house pop.
Every home is unique so it's important to have a landscaper that not only knows the basics of maintaining a yard, but can give tips, suggestions, and ideas to really stage the curb appeal for the best possible photo.
At First Fruits Landscaping, we not only maintain yards and landscaping, but can help you stage and design a beautiful front or backyard that would appeal to any buyer.
Give me a call to schedule a consultation. We can look over the property, take some measurements, and I can offer tips, suggestions, and a free quote on how we can use landscape staging to sell your property.
More Great Resources for Homeowners: