We are now fully in the middle of spring and people are looking forward to summer. Getting outside, enjoying your backyard, and making some improvements all are on the top of the list for summer entertainment. While a lot of us are still spending most of our time at home, we want the space to be inviting, entertaining, and attractive. If you're looking to do some unique improvements to your backyard, here are 10 great ways to improve your backyard for summer.
10 ways to improve your backyard for summer
#1. Create the perfect hang-out space.
Similar to interior staging, your deck or patio can quickly turn into a great gathering space with new outdoor chairs, tables, side tables, Ottomans, plants, flowers, and accent pillows. You can easily create a great entertainment space perfect for gatherings or just family barbecues.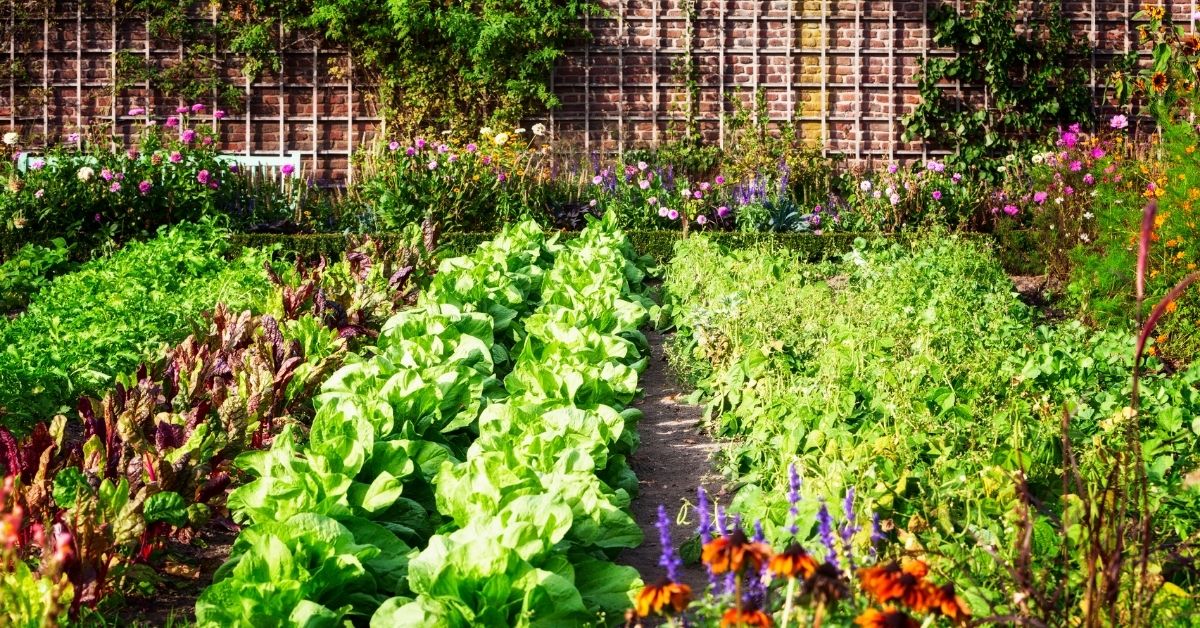 #2. Start a garden.
If you've always wanted to start a garden to improve your backyard, now is a great time. Turn up some ground, find a nice sunny spot, make sure is protected from any backyard chickens, dogs, or cats, and start planning out your food source. Now is a great time to be planting peas, lettuce, carrots, and beans. It's best to use some great garden potting soil to get things started as it will have the right nutrients to jumpstart any plants. If you're a little shy about planting with seeds, start with a few already sprouted plants like cabbages, broccoli, and peppers.
#3. Add a swing or hammock.
If you have some pretty sturdy trees in the backyard, consider utilizing their strength by stretching a hammock across the yard. There is nothing better than simply relaxing in your own hammock or swing and enjoying the cool breezes among the trees.
#4. Construct a play structure.
If you've got smaller children, now is a great time to consider adding in a playground. Even something as simple as a sandbox can provide hours of entertainment for your kids in a safe and private playspace.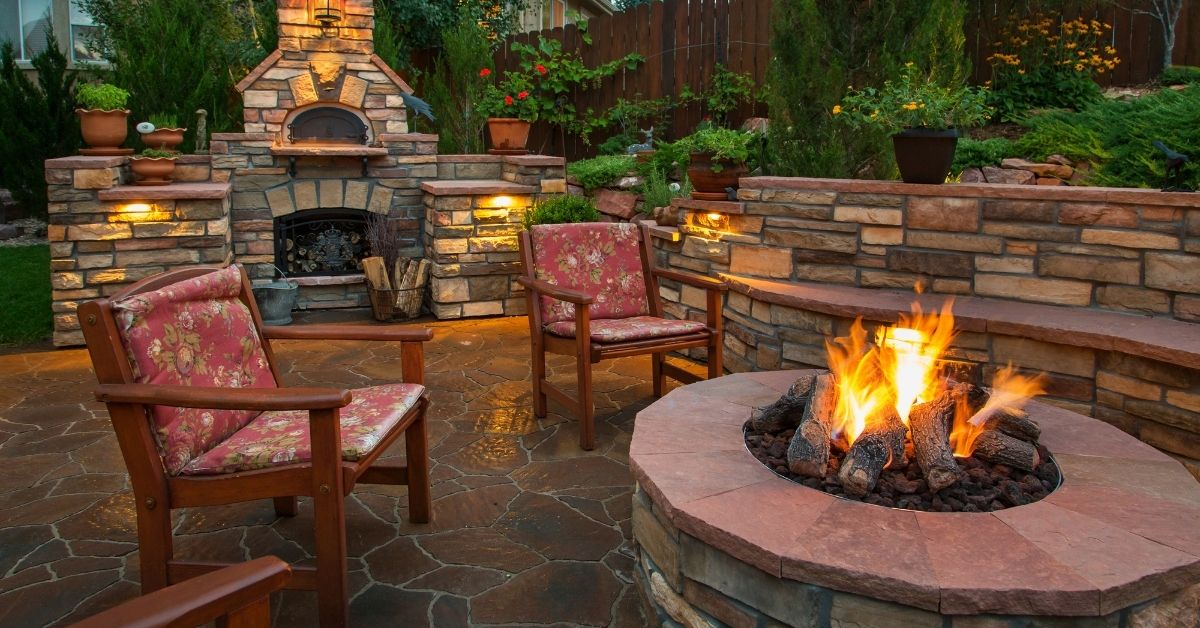 #5. At a fire pit.
Even though the evenings are chilly, it's the perfect weather for gathering around a fire pit in your backyard. It can extend the hours in which you enjoy your yard and can give a perfect spot for roasting marshmallows or having conversations with friends. There are so many different types of fire pits from do-it-yourself paver ones to manufactured pits ready to go.
#6. Construct a water feature.
While a little bit more spending, a water feature can add luxury and tranquility to improve your backyard. The sound of gently flowing water can create a sense of peace and comfort and there are all different sizes, shapes, and styles to choose from.
#7. Hang outdoor lights.
Large bulbs, Edison bulbs, or even small Christmas lights stretched across the backyard will add a warmth and comfort to your backyard. It creates a magical setting and is perfect to improve your backyard for summer.
#8. Consider a pool… Or hot tub.
This is really going a little above the budget but, around the Pacific Northwest we will get a few warm days and there's nothing better than splashing in a cold and refreshing pool. However, if you're on the other end of that spectrum, a hot tub might be more up your alley. It can relax you in the winter time and be a nice cool off when you turn down the heat during the summer.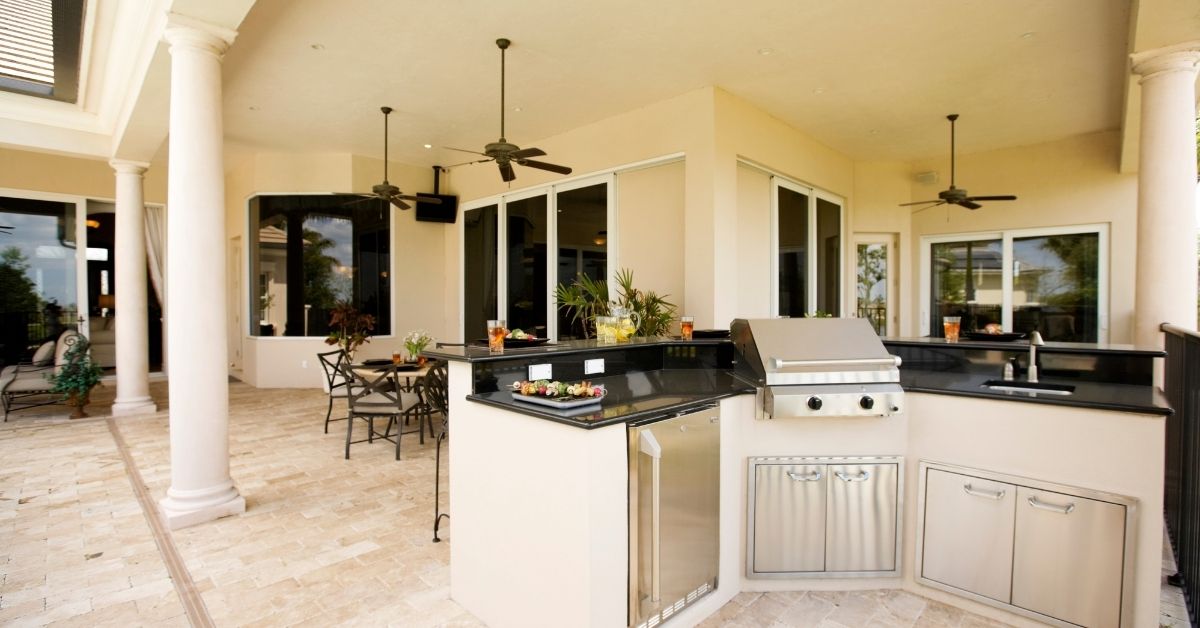 #9. Create an outdoor kitchen.
More than simply a barbecue on the deck, you can create a wonderful backyard kitchen perfect for entertaining. It can be something that's completely permanent and built in with a refrigerator, wine storage, table, and grill, or something as simple as a few tables strategically placed to create your own kitchen.
#9. Time for fencing.
If you've never fully fenced your yard, and closing your yard will create the privacy and and hence the aesthetics that you've always wanted. It helps define property boundaries and can protect kids and pets from wandering the neighborhood. It also adds a great decorative value and increases your home value when the fence is installed properly. This is a great way to improve your backyard for years to come.
Need help with any of these great backyard ideas? Give us a call! We love to help you create the perfect aesthetic for your backyard, water feature, fence building, garden, or any landscape or even a few hardscape ideas.
Additional Garden and Landscape Tips: