Impress home buyers with your landscaping? Do you have to do that in today's market? Well, you may be able to sell a shack with a junker car in the front yard for a cool million but if you really want to get the best offer, great curb appeal really helps. Here are 5 Landscaping Hacks Sure to Impress Home Buyers: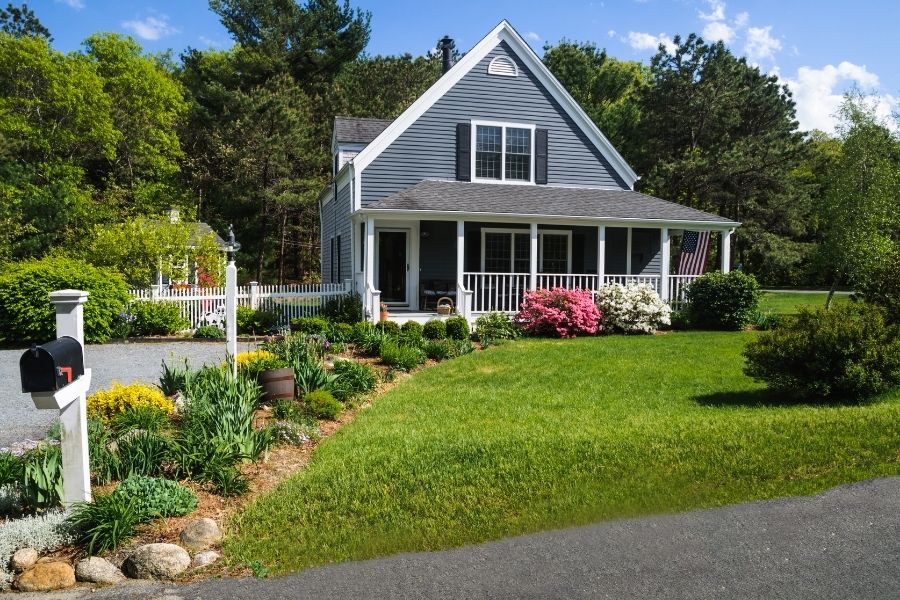 Plant flowers and bushes in your yard
Homebuyers cannot resist the glittering color of flowers in your perennial bed or front porch containers. However, there are many flowers you can consider planting. The top-rated ones are:
Roses have a universal appeal over almost all flowers on earth. Roses will bloom during spring and early summer. So, you can consider taking listing photos during this blooming season. If you do like dealing with perennial roses, there is a space for you to choose from rose species. For example, Moss ross, a South American native, blooms through the hottest, driest weather, and it shrugs off pests and diseases.
You can imagine how the purple hue and a glorious scent will attract the buyers to seal a deal during the house inspection. Lavender needs some little maintenance, provided your soil is well-drained.
There is a range of tulips species to choose from. You can use the varied species to blend lavender and rose, which sprout during spring only. You can plant early tulips, mid and late-blooming tulips, and late-blooming parrot tulips. Any will mix so well.
There are many other flowers to choose from: Jasmine, Hydrangeas, lilies, and sweet peas.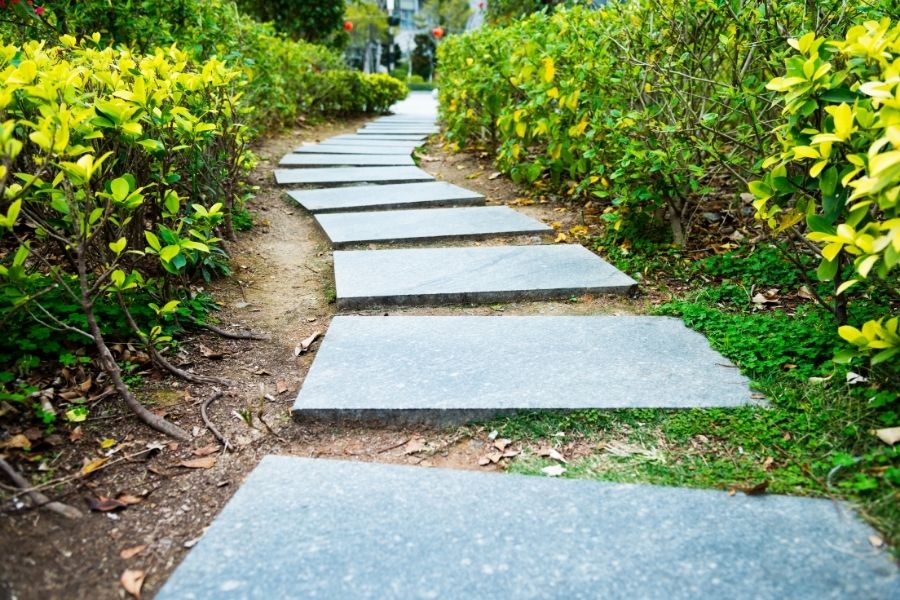 Build a stone pathway
A stone path will serve as the foundation for creating stunning curb appeal. Limestone is an excellent choice for this approach since it is durable and adaptable in design and size. There are other walkway designs to choose from, depending on your taste and preference, including:
Gravel walkways
Old fashioned brick walkways
Grassy stone walkways
Bluestone pavers
Rocky path
Classic stone walkways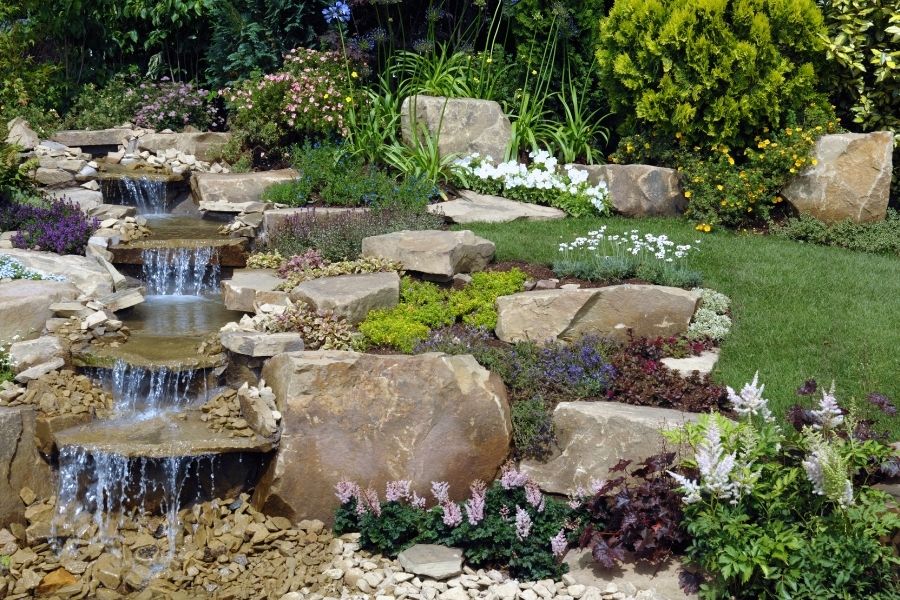 A water features
Making a fountain does not have to cost you a considerable amount of your savings. A do-it-yourself fountain waterfall can attract hundreds of potential home buyers. You can use a readily available teapot and an old whiskey barrel to create a gorgeous fountain.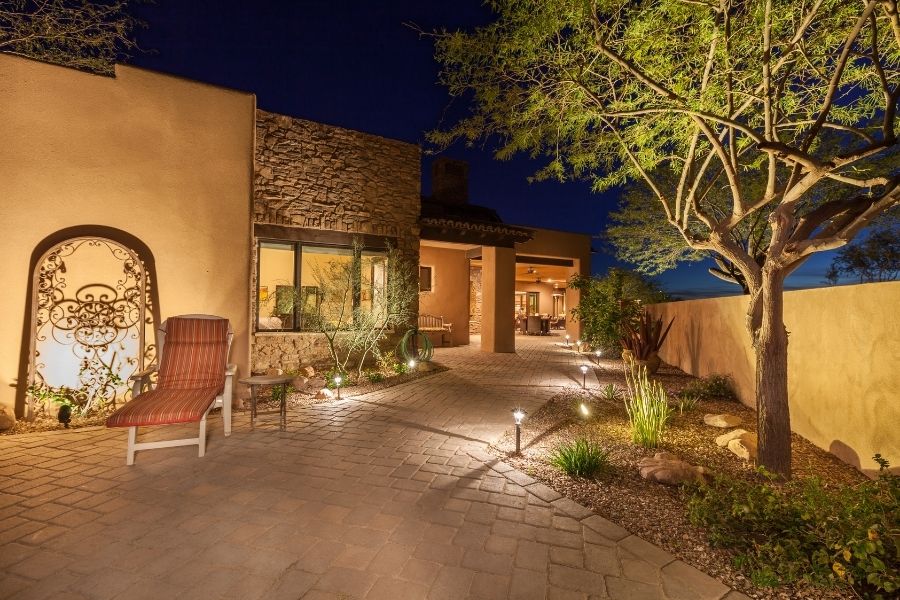 Lighting
Tip: Take a listing photo of your house during the night when you have installed a proper lighting. Sit back and take an off holiday as you wait for the bidding wars to end. Then, go back to your listing company and collect your huge profits. However, before you take yourself to cloud nine, it is valuable to know the type of lights for your outdoors. The lights you will need include:
Security lighting – installed in spots such as a garage. Motion sensing light will be a typical example.
Path lighting installed along walkway Use decorative bulb housing units to attract more bidders.
String lighting – ideal for gazebo lighting. Buyers who like partying will like this lighting mode.
Outdoor wall lighting – mostly placed in low-lying spots and yard places where shadows lurk.
Lanterns – used to provide architectural details of your home.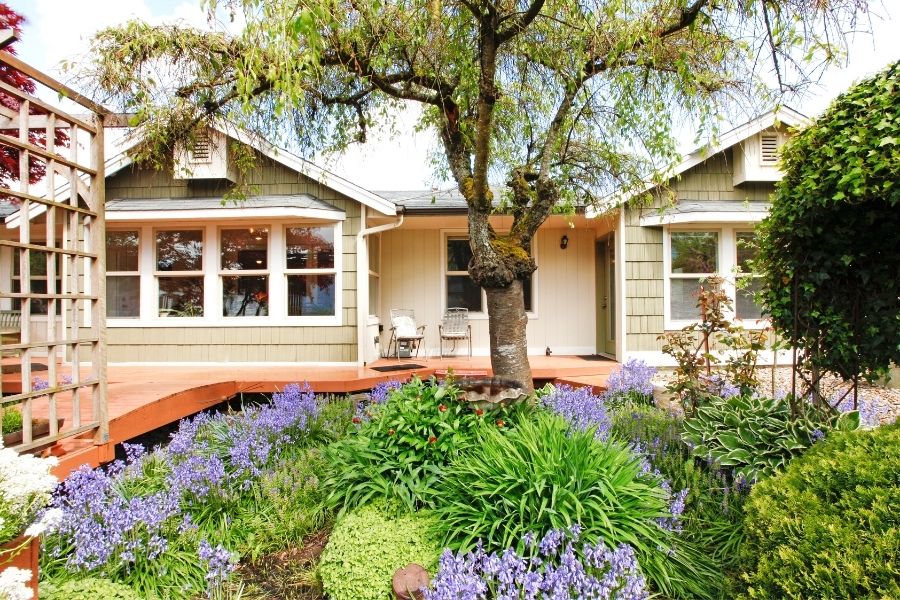 Show your lawn a little tender loving care (TLC)
A well-manicured lawn by a professional will give your property an extra value apart from attracting many home buyers. The activity involves cutting the grass, pruning hedges, and trimming shrubs.
Final thought
A home with a gorgeous yard will attract more eyes, making it sell faster and for the best prices. Therefore, every homeowner must woo more buyers by practicing the above landscaping tips.
Additional Garden and Landscape Additions Tips: