One of the first things I do when talking to someone about landscape renovation is what they have in mind as an end result. I'm not going to force someone into a design that they simply don't want to look at. What is the landscape design that interests you? Once we figure that out, then we take a look at the soil and the property. You may love a beach or oceanfront setting but the home is nowhere near the beach so then we have to focus on the type of plants, trees, and elements that can add that beach or oceanfront field without sacrificing damage to plants and maintenance.
Here are a few landscape design ideas for different types of homes, yards, and just to give you some ideas on the different types of gardens and landscaping available.
Coastal:
coastal or ocean and beachfront can be achieved even if you don't have a beachfront home. Grasses, softer greens, driftwood elements, rocks and Heather's all can add a beautiful touch to a beach-themed landscape. Pathways to different seating areas throughout the yard can add intrigue perfectly lined with variegated grasses and wavy shrubs. Take a look at some of the pictures below for ideas on coastal landscaping.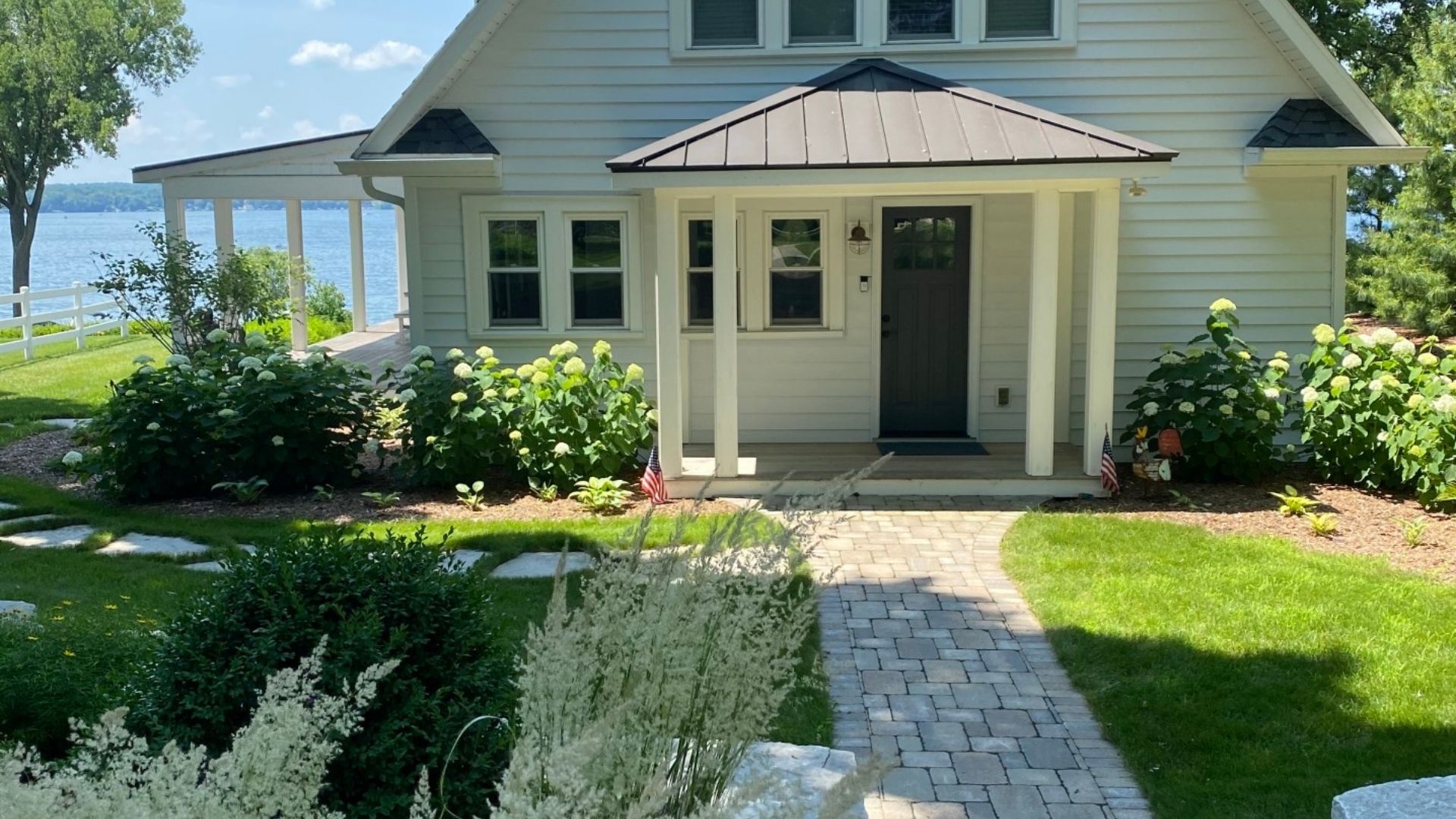 Formal:
Formal gardens are going to be more manicured boxwoods, manicured shrubs, and elements like statues, formal benches, and extremely manicured topiary's. Again, you don't necessarily need a formal style home for this to work, but the layout and structure of the home can influence certain pathways, trees, and native plants. Seating areas, walkways, and trees is showcased with lower growing plants will all add a charm to a formal landscape. Symmetrical, straight, topiary's, and repetitive patterns all add to the formal look of this type of landscape.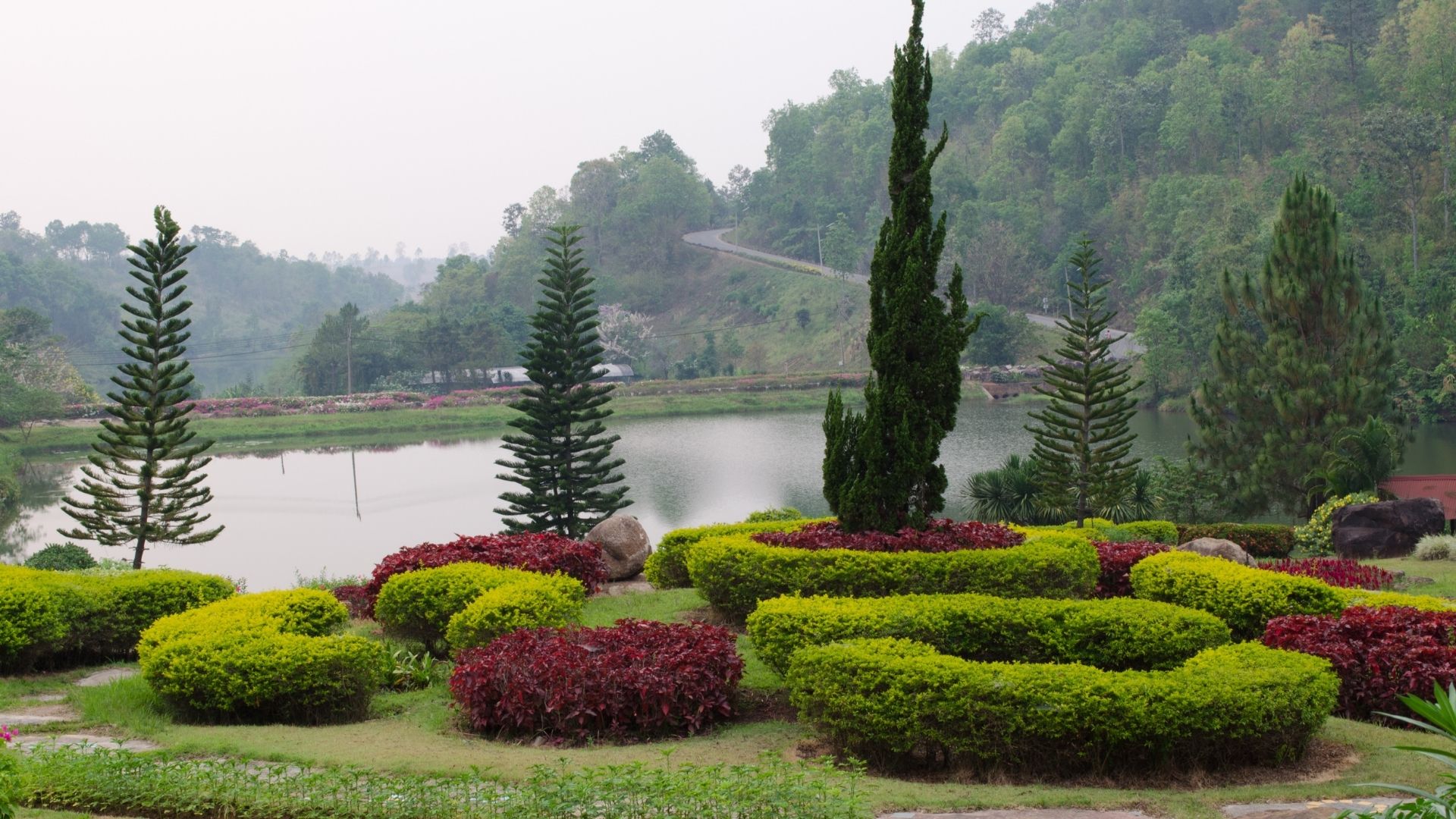 Modern:
Modern or minimalistic landscaping offers a simple design, lots of hardscape, pathways, straight lines, repetitive, and grasses both low-lying groundcover and larger pieces here were there. Minimalistic doesn't necessarily mean no landscaping or plants but more intentional plants strategically positioned as a border or edge to a pathway.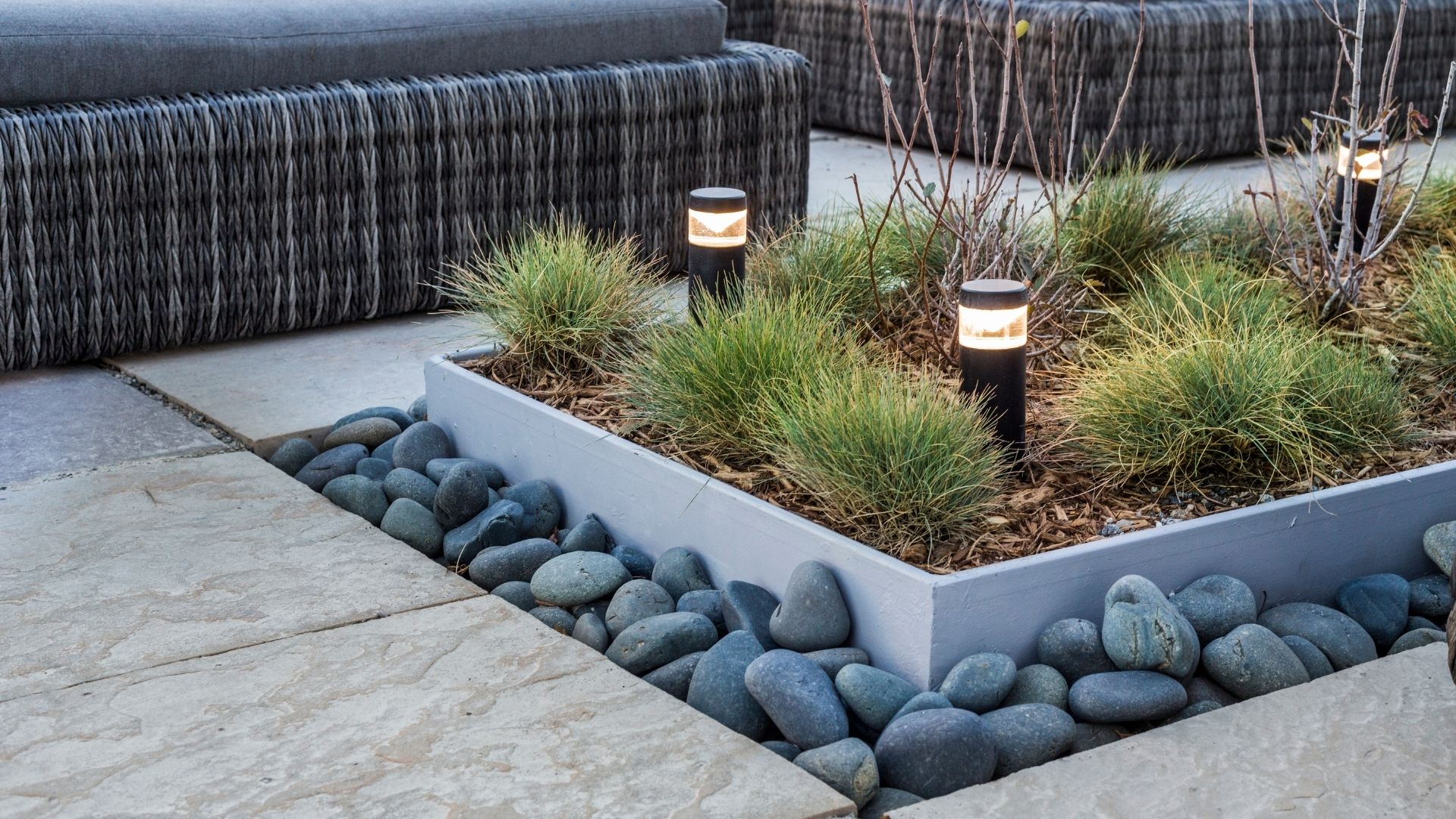 Pacific Northwest:
This is probably the most common for a lot of homes around the Pacific Northwest. You'll find big, bold, and slow-growing shrubs, larger boulders, stone, and flagstone, lots of Evergreen in different colors, shapes, and textures. It offers a more sturdy feel and hearty to withstand winters and summers but also provides color year-round.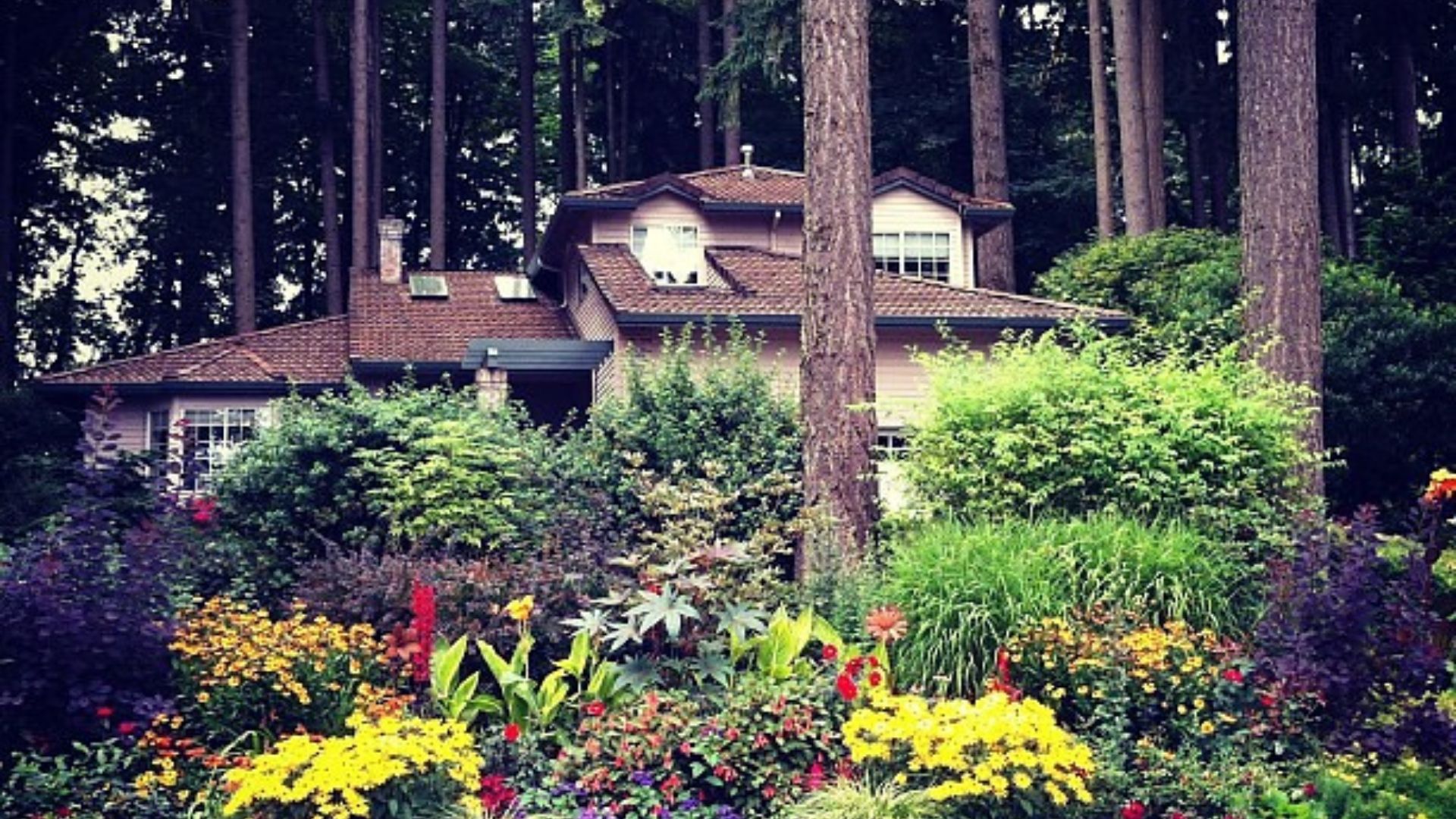 English/Cottage Garden
This random and whimsical design is perfect for just about any home whether it's a formal home, Pacific Northwest design, cottage, or modern architecture. You'll find random colors, whimsical design, different shapes and textures, and it's more perennial based with soft colors, roses, vines and trailing shrubs. You won't find a lot of straight lines in an English cottage Garden design but pathways to secret gardens, unusual spots, and hidden features.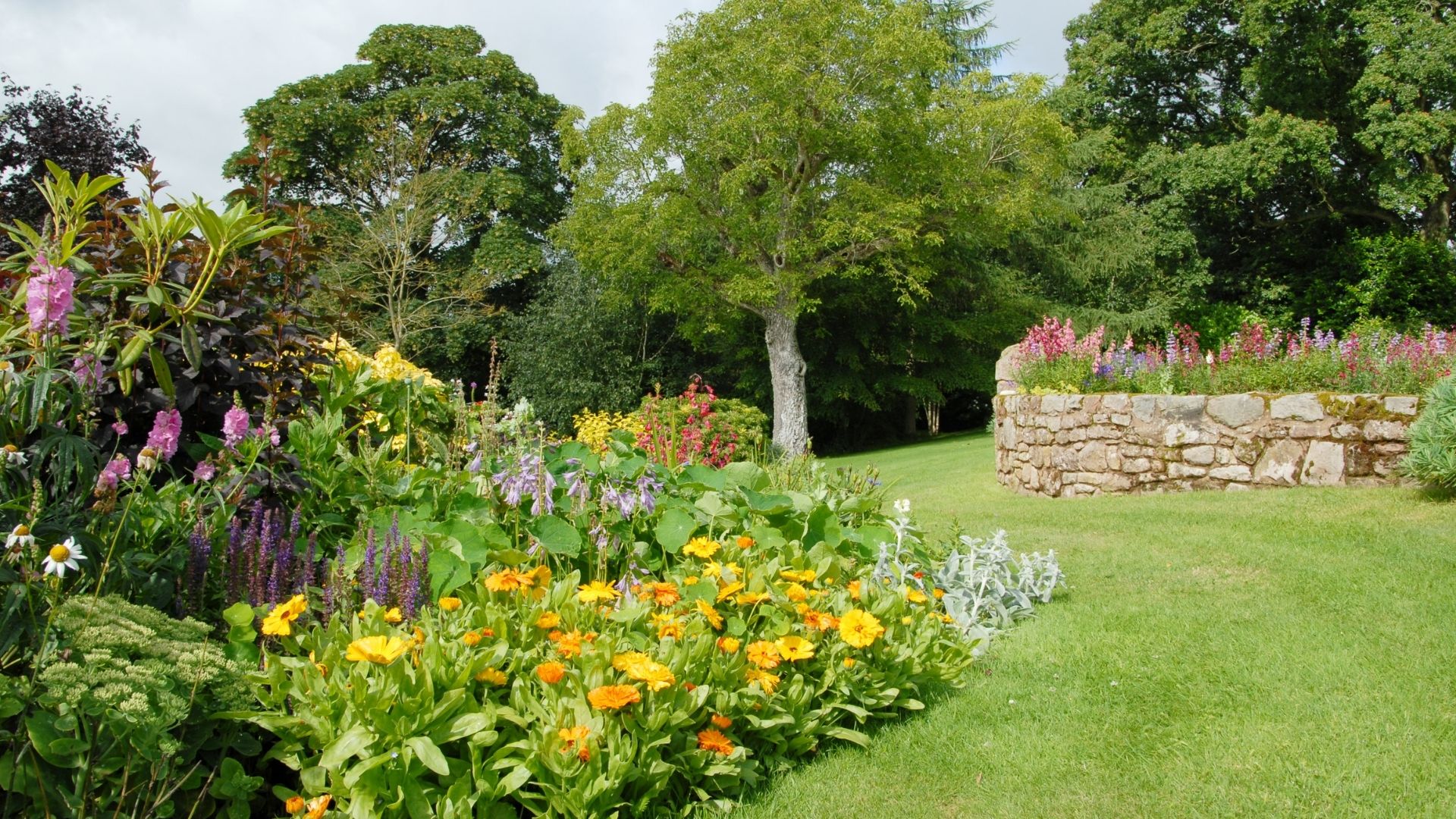 Desert:
Desert is probably one of the only ones that are hard to do in the Pacific Northwest. We just don't have the soil nor the climate to support a lot of desert plants such as palm trees and cactus. However, there are ways that you can add this type of theme to your yard making it extremely low maintenance. A lot of rocks, water features, and even some palm trees are hearty in the Pacific Northwest and can be added to the landscape. If you're interested in this type of landscape or curb appeal, let's talk about the different types of plants and hardscape features that will work.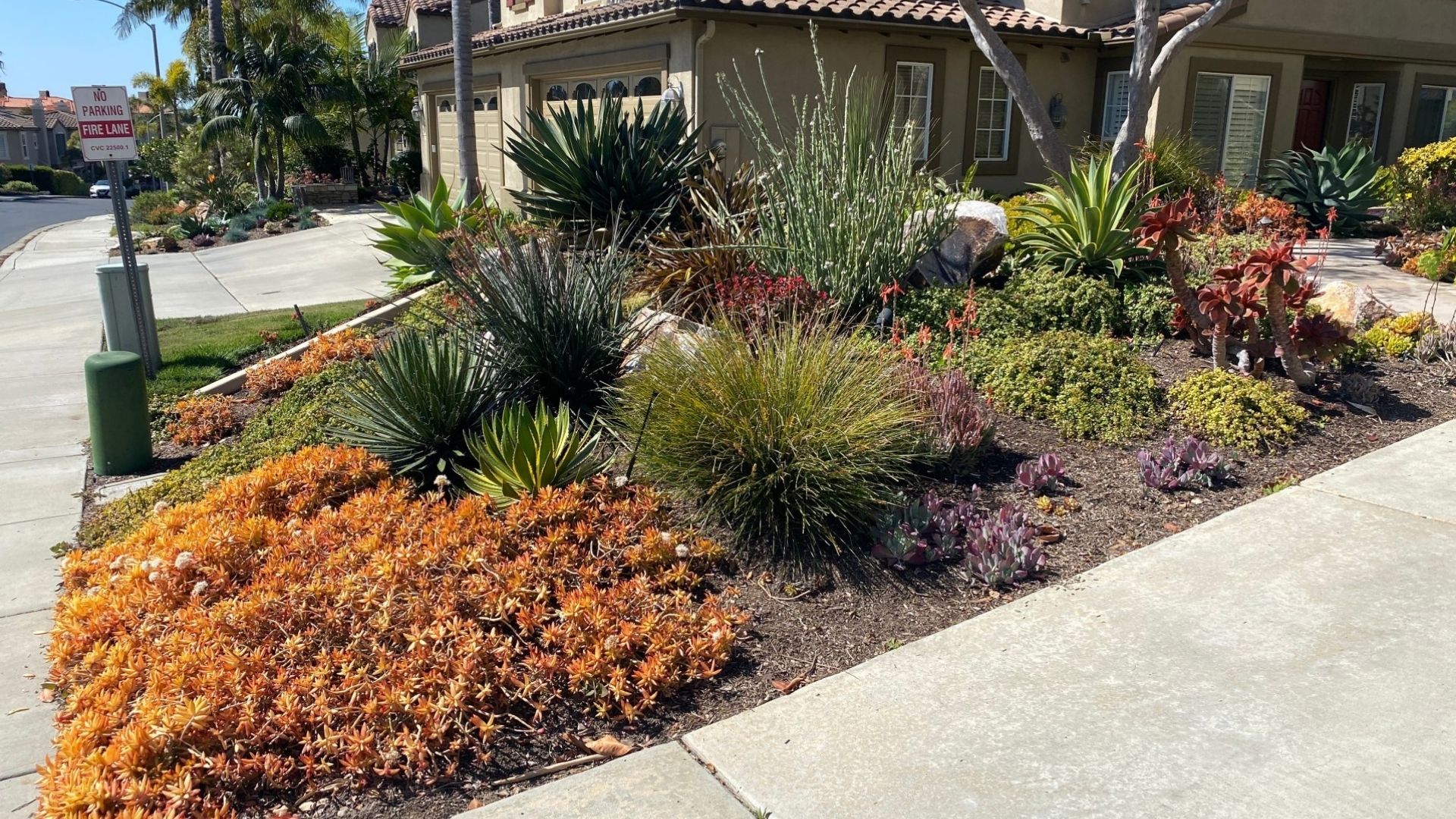 For more information on designing your landscape and curb appeal, give us a call. We'd love to come out and offer tips and suggestions on how we can help create the perfect landscape for your home and your curb appeal.
Additional Garden and Landscape Additions Tips:
Image David Burn