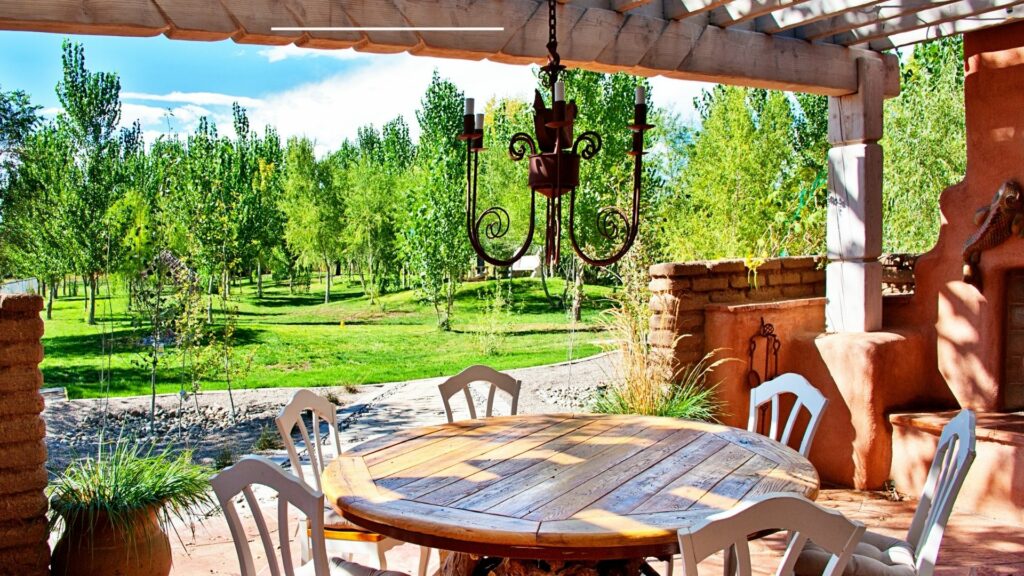 So, you've decided to design your backyard… Or maybe your front yard. Whatever it is, you're doing something on your property that's outside of the initial living area. Whether it's creating an outdoor living space, patio, retaining wall, fabulous garden, fruit tree location, or simply someplace to relax, everyone has to start somewhere. So, where do you start and what do you do first when designing a backyard?
Before you break ground, you have to decide what it is that you actually want. What do you want to do with the space? Are you looking for an outdoor kitchen? Will you be dining, entertaining, using it for a hot tub, a relaxing space, do you wanted covered or do you want to enjoy the sunshine and the stars at night? Find out what you want to use the space for first and its feasibility to be used as that space and then start designing around it.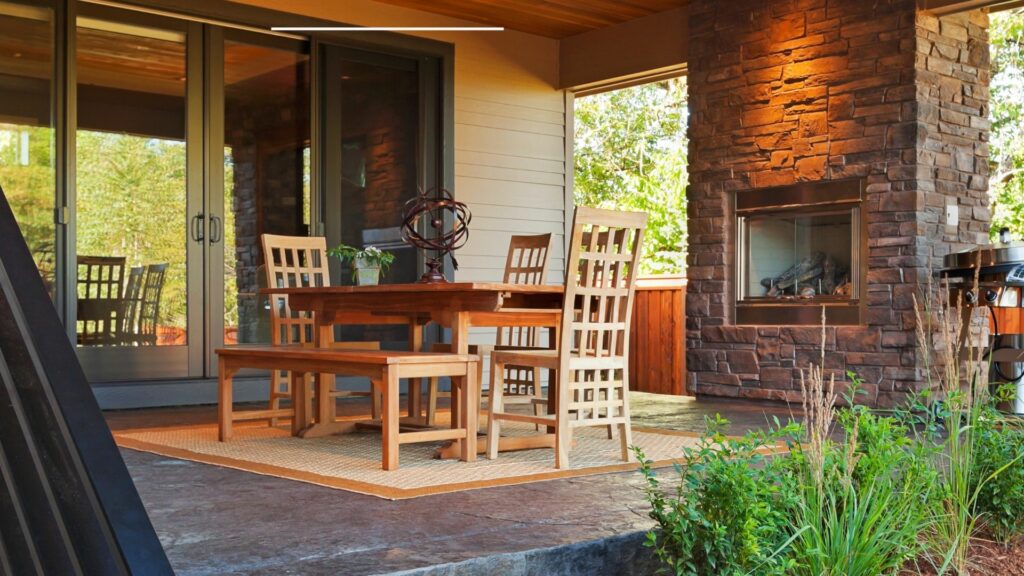 Go bigger than you might think.
A 10 x 10 space might seem large but once you put patio furniture or barbecue on that space, it can get crowded fast. It might be more expensive to go bigger in the beginning but it's probably something you're not going to regret. Taking the hit at the beginning of the project will leave much more room for space later on. Plus, you're adding value to the house, so anything you do to the house and the property will increase the value of the home in general.
You're essentially creating an additional living space outside, and while you can't add that square footage the interior of the house, it certainly adds value for anyone looking for a home in the future. But remember, you want to enjoy this now, so start with the end goal in mind and work backwards.
Even if you're not a great artist, simply take a piece of paper and lay out your house, your property, and get an idea of scale. Think about those around you as well. Do you care if your neighbors are looking in? Do you want privacy? Are you planning on planting trees for a privacy screen or building a fence? How will people access this outdoor living space? Will they be walking around the house, through the house, or following a path?
Roughly sketch out a design what you think you might want. Talk with one of our landscape designers to get a better idea of cost, suggestions, and the overall layout to see if it's practical and doable. You might have grandiose ideas but putting them into practicality might be more expensive than you think. Try to find what fits in your budget was still creating the space you really want.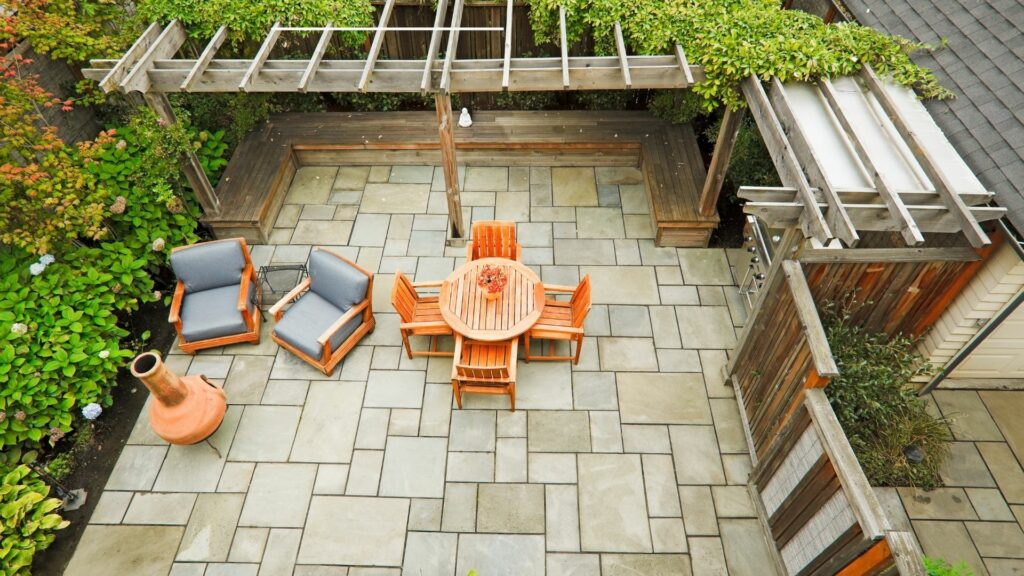 Start with hardscape
Hardscape is one of those things that you really can't go back on. It's also a little bit more complicated to add to later on so this goes back to the original point of go bigger than you might think. While you can add on to pavers and concrete, it will be an additional expense later on that you might as well do now.
Whether it's pavers, concrete, aggregate rock, wood decking, retaining walls, fire pits, or other built-in hardscape materials, start with this and then build around it. However, back to the beginning… Make sure you have an idea of what the entire plan is going to look like ahead of time.
Consider open green space.
Will you have a large yard area to play football, relax, or simply throw the ball for the dog? You may already have a green area or lawn that you can build around but this should be the next step. Find out where you want the lawn and how easy it is to mow. You might want to put in trees and shrubs in the middle of the lawn but think about how that will be when it comes to mowing. It can be very complicated and you might be frustrated.
Fill in the gaps.
Once you have the hardscape in place and you know where your lawn is going to be, then you can fill in the gaps with framing the yard with trees, shrubs, plantings, and container plants. You can add other fixtures such as a hot tub, pergola, patio furniture, outdoor kitchen, fire pit, or dining room table.
Again, the first step needs to be the layout. What do you want to do with the space, and what will it look like when it's complete? Contact Firstfruits Landscaping for more information on designing the perfect backyard. Remember, we do everything from initial design and layout to hardscape, construction, fencing, plantings, and all types of landscape design. From plumbing and electrical to construction and landscape, trust your next outdoor project to Firstfruits Landscaping.